growing in faith children's ministry
Sundays during Sunday School and Worship Service
Kids grow up fast these days! But what are they growing in? We believe that it is important at a young age that our children know who Jesus is and to have an understanding of the many lessons that are to be learned through the scriptures. We do this in a way that is fun and easy to understand so that they can truly "Grow in Faith,"
better
preparing them for the challenges they face as they get older.
We had a powerful week of VBS where we showed the kid how to "Shine Jesus' Light"!
A special thanks to Shayleigh Pugh and all who helped make this week possible. We also want to thank all the parents who committed to having their kids be a part of this week.
Thank You ultimately Jesus for giving us YOUR light to shine!
We had an Amazing 2022 VBS!
Thank you to everyone who helped make it possible!
Together we learned about how we can "make waves". What we do today can change the world around us with the help of Jesus!
When we put our trust in Jesus, we can "make waves" because of His Spirit living inside us. We can share God's love with the people around us.
2021 RAINFOREST EXPLORERS VBS
We had an amazing time at our 2021 Rainforest Explorers VBS!
We want to thank everyone who came out and helped. It truly blessed the kids!
Here are some highlights!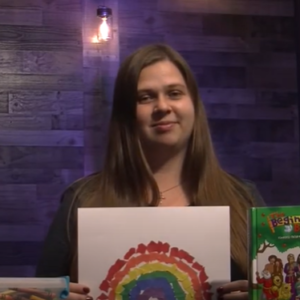 Meet Shayleigh Pugh our Children's Ministry Director!
Shayleigh loves hearing input from parents. If you have any thoughts or suggestions click the button below to email her.