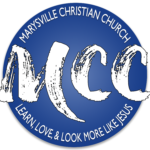 media
available in multiple podcast formats
Romans 10:17 tells us that Faith comes by hearing and hearing by the word of God.
Whether you missed a Sunday message or if you want to hear it again be sure to take some time to check out our online message audio that is available in multiple podcast formats.
You can also share these messages with your friends and family all over the world. Be sure to tell them to subscribe.
Here is our latest Sunday Message Podcast!
Testimony Time
God does great things!
Kathy Prior-The Power of Prayer
Featured Videos
"We The Parents" – Linda Harvey
What Kind of Church is MCC?
MCC Worship